Welcome to the Anglican Parish of Bobcaygeon, Dunsford and Burnt River
Welcome to the Anglican Parish of Bobcaygeon, Dunsford and Burnt River. We are three congregations who share clergy,  office administration support, lay readers and musicians to provide worship, pastoral care, ministry, parish programs and community outreach and support in three neighbouring communities as part of the Victoria Haliburton Deanery in the Anglican Diocese of Toronto.
We always look forward to welcoming visitors and newcomers to our Sunday worship. You will find a friendly and relaxed atmosphere, with meaningful worship in the Anglican contemporary tradition.
Come as you are. Children are welcome. Whether you are visiting Bobcaygeon, Dunsford or Burnt River areas, or curious about our Anglican expression of the Christian faith, we hope you will find a faith community where we worship God with both reverence and enthusiasm.
If you want information about a baptism, wedding or funeral please be in touch with the parish priest, Archdeacon Bill Gray at 705-738-2415 (church office) or 705-927-6531 (cell) or by email :  billthomasgray@gmail.com 
We look forward to seeing you at any of our parish churches soon!
Priest in Charge
Archdeacon Bill Gray
Parish of Christ Church, Bobcaygeon;  St. John's, Dunsford; St. Luke's, Burnt River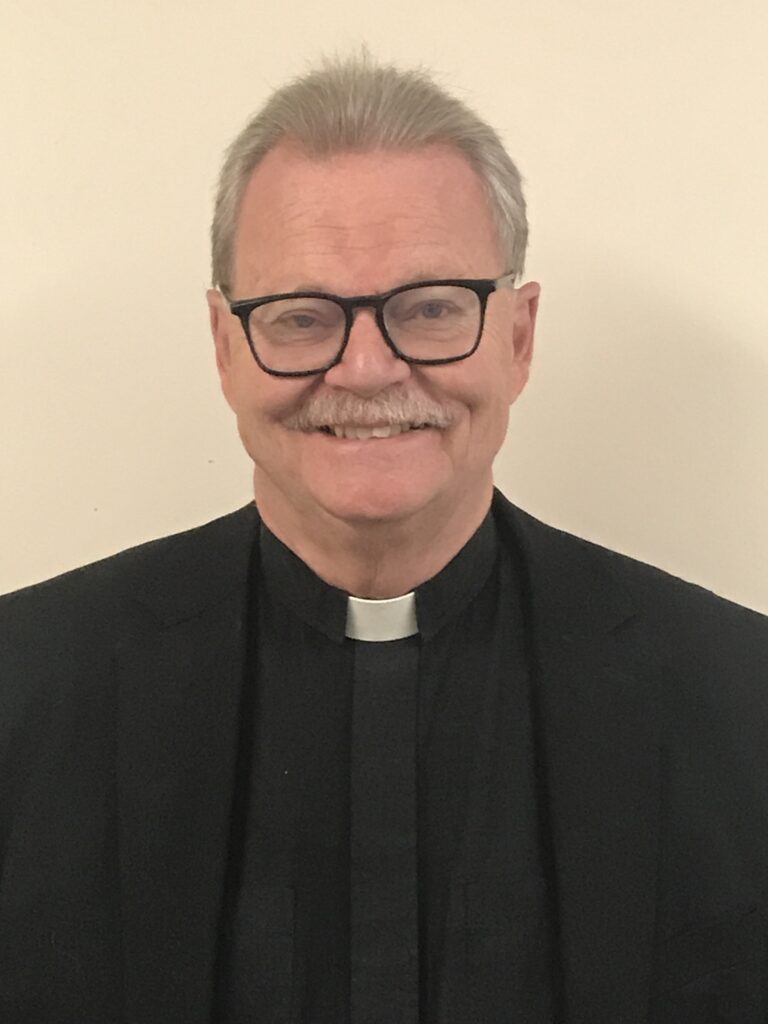 I have been an Anglican clergy person for 42 years serving several parish churches as incumbent in the Dioceses of Huron, Toronto and Montreal.   I have served the church as Territorial Archdeacon in three different jurisdictions in two dioceses while I was a parish priest.  I am a former Canon of St. Paul's Cathedral in London, Ontario.   I have also served as Diocesan Planning Officer.  I have been a lecturer in the Faculty of Theology at Huron University College, London, Ontario in parish administration and development.   I was most recently full time Executive Archdeacon (Chief Administrative Officer) of the Diocese of Montreal.   In this capacity I was responsible for diocesan organization and management as well as helping parishes with viability and development.  I recently moved to Peterborough to be near family.  I am married to Ruth my spouse of 46 years.  Our family includes two adult children, their partners, one granddaughter and one Golden Retriever.  I enjoy spending time with family and friends entertaining , boating, gardening, alpine skiing, golf, swimming, theatre, movies, reading, music (singing and instrumental) and cooking.
Office Administrator/Bookeeper
Maia Mirecki-Chayer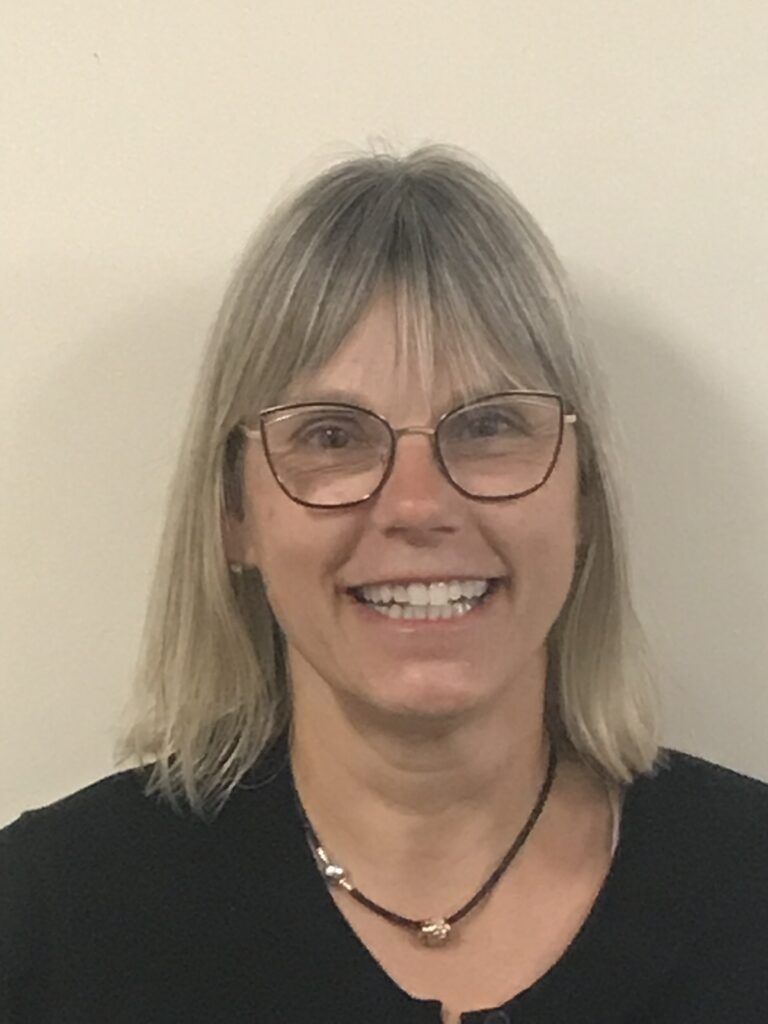 Maia was born and raised in St. Catharines, Ontario from Polish immigrant parents. She graduated in 1988 from The University of Western Ontario with an Honours Bachelor of Arts and Science in Clinical Psychology. She continued her education at Brock University to obtain her second degree in Business Administration with a major in Accounting.
Her first job was as a cost accountant with Parker Hannifin in Grimsby, Ontario where she was promoted and re-located to work at a manufacturing plant in Greenfield, Tennessee as their Financial Officer. She has also worked in public accounting at BDO Dunwoody-Lindsay office as part of the not-for-profit audit team preparing audits for the Town of Lindsay and its surrounding townships. After 3 years, she was hired by a German-American manufacturing company, Klockner Pentaplast as their Controller of Canadian operations. In 2000, The Bethany Hills School, a not-for-profit private girls school employed her as their Director of Financial Services for 10 years.
Maia is married to Dr. Marc Chayer and lives in Lindsay, Ontario where they raise their 2 children; Evan and Rachel and miniature schnauzer named Sadie. Her personal time is filled with family and friends enjoying food and wine at their cottage on Little Kennisis Lake; her happy place. She loves to be athletic and active playing pickleball, downhill skiing in Mont Tremblant and scuba diving on Caribbean vacations.
Maia is excited to be part of the Christ Church Bobcaygeon. For several years she has been a devoted mother and wife to her family, but this opportunity at the church as their administrator/bookkeeper has given her a chance to work as a professional once again in her field allowing her to sincerely make a difference and contribution outside the home.
Church Donations
Donations and Church Offerings:  If convenient use the individual church addresses provided immediately below to mail us your church donations;  to support our ability to continue to provide spiritual care and community support required at this time. Donations to the church can be made in a variety of ways such as the following:  In person when attending one of our our worship services, using weekly offering envelopes, or by delivery to the church office located at Christ Church, Bobcaygeon.  Donations can also be made by using e-transfer or Canada Helps following the instructions provided below.  You can also register for PAG (pre-authorized giving) through monthly automatic bank debit.  Please contact the church office if this is your preference. For regular donors, these many methods provide opportunities to make up your offerings if you find you are behind due to times of absence during Covid-19 or flu season, other illness or any time of absence.
Christ Anglican Church            St. John's Anglican Church        St. Luke's Anglican Church
PO Box 133                                1948 Sturgeon Rd                         178 Burnt River Rd.
Bobcaygeon, Ontario                 Dunsford, Ontario                         Burnt River, Ontario
K0M 1A0                                     K0M 1L0                                       K0M 1C0
For those who are wishing to make a donation or financial contribution to the Church, we also accept donations through automatic Electronic Funds Transfer, or through Canada Helps.org.
Electronic Funds Transfer (EFT)
To make a donation to the church by an electronic transfer of funds from your bank account , please click on the link below and follow the simple set up instructions:
Canada Helps.org
Christ Church, Bobcaygeon – https://www.canadahelps.org/en/charities/christ-church-bobcaygeon/
St. Luke's Church, Burnt River – https://www.canadahelps.org/en/charities/889542379RR0001-st-lukes-anglican-church/
St. John's Church, Dunsford – https://www.canadahelps.org/en/charities/st-johns-church-dunsford/
Thank you for your support!